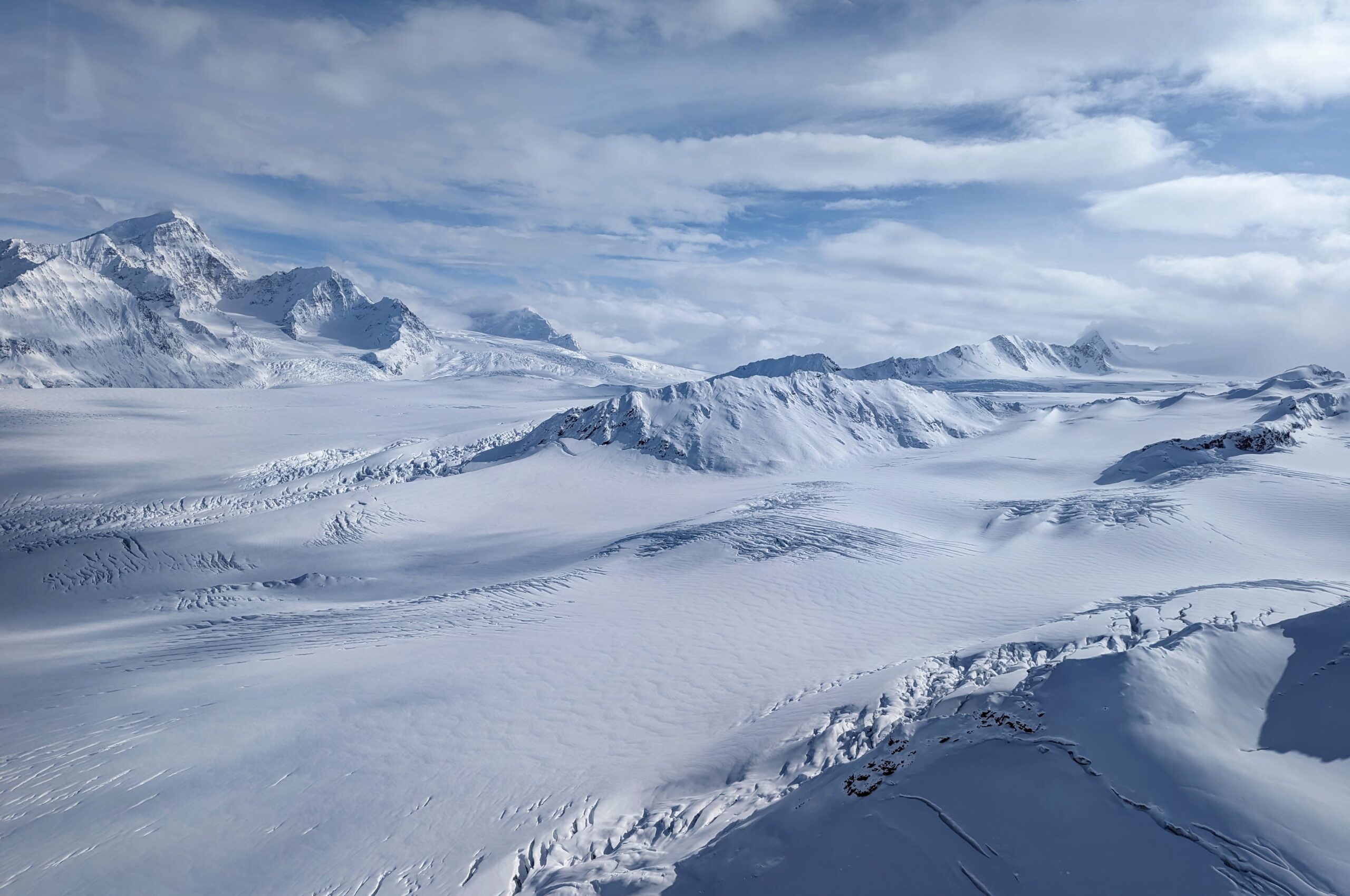 September 20, 2023. Anchorage – what a beautiful landscape destination. The flight didn't land until 1 a.m., but to our surprise, the airport was a buzz of activity! There were only 2 rental car suppliers still open at this hour, so we mosied over to ours, collected the Tundra, and drove off to the hotel. We stayed the first night at Alaska Glacier Lodge, so we would be onsite for the following day's Grand Knik helicopter tour. Finding our cabin was easy, the small electric stove warmed it up super quick.
September 21, 2023. This morning we had a continental breakfast, took some pictures and then we were off on our 3 touch-down glacier tour. If you have the chance to come to Alaska, I cannot say enough about Alaska Helicopter Tours.. the pilot was friendly, engaging and an expert in his field.. we even "top-gunned" through a craggy ravine! He touched us down so close to the waterfall, we could feel the spray. The sheer mass of the glaciers is really hard to describe, it was breathtaking. After our tour, we were back in the Tundra and headed to our hotel for the night just outside Denali National Park.
September 22, 2023. We stayed the night at the Denali Lake View Inn, situated down a narrow muddy, rutted street, but the view from the balcony overlooking the late that night and at dawn was smashing. I disliked having to take off my boots in the lobby and leaving them downstairs, but I understood they didn't want to wreck the carpet. After setting off the smoke alarm by making toast, we were back in the truck and off to drive the 40 miles of road we were allowed in Denali National Park. The park road itself reminded me of Yellowstone. We stopped quite frequently to take numerous landscape photos. The fall colors were in full bloom, and we even saw moose!