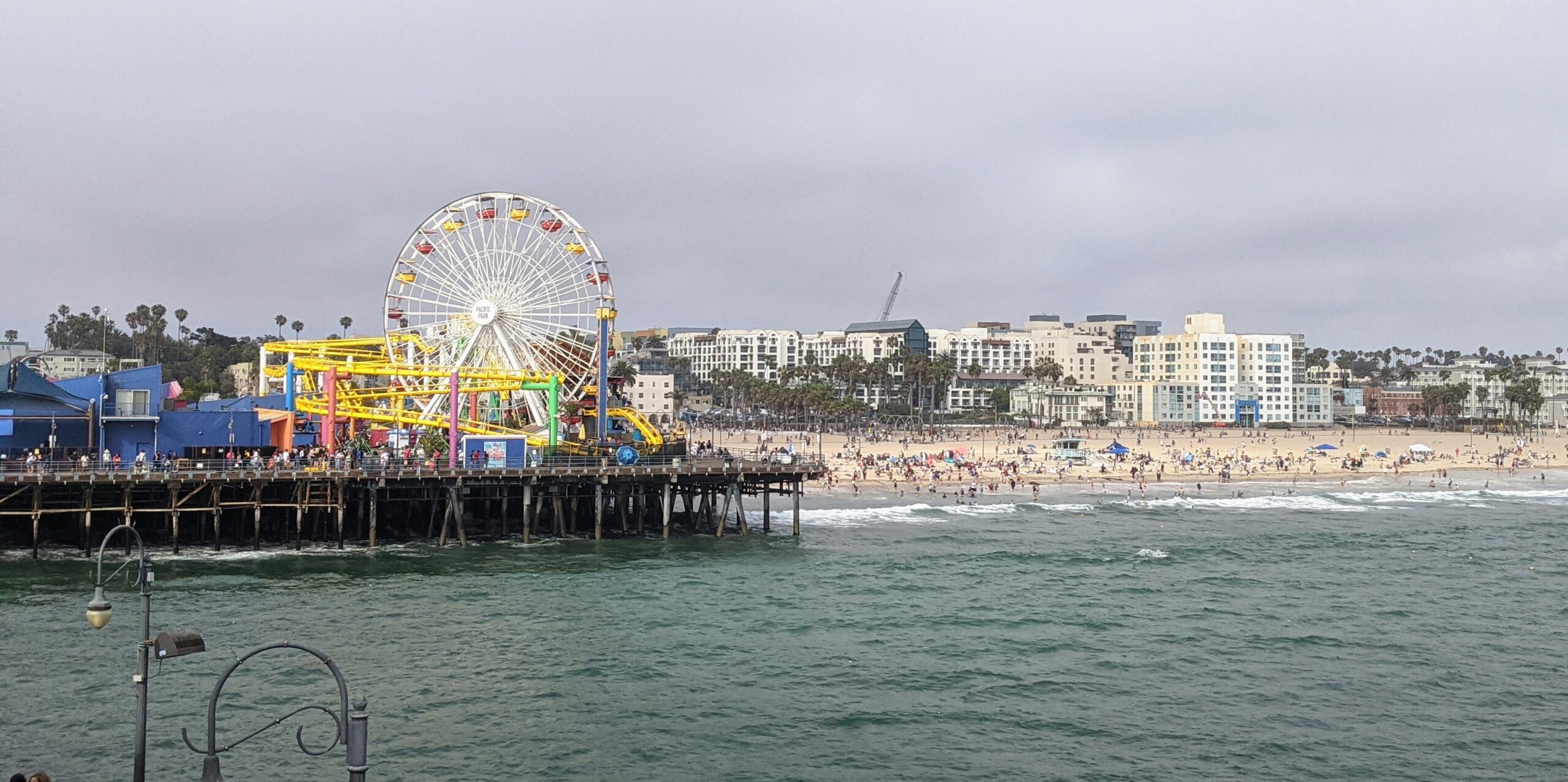 Santa Monica is a beautiful coastal city located in Los Angeles County, California, and is a popular destination for tourists from all over the world. Here's a description of what you can expect as a tourist visiting Santa Monica:
The first thing you'll notice is the stunning beach that stretches along the city's coastline. Santa Monica Beach is famous for its soft white sand, crystal-clear waters, and iconic Santa Monica Pier that extends out into the ocean. The pier is home to an amusement park, aquarium, and plenty of shops and restaurants, making it a great place to spend a day with family and friends.
Beyond the beach, the city is filled with trendy shops, cafes, and restaurants that are perfect for a day of shopping and dining. The famous Third Street Promenade is a pedestrian-only street lined with boutique shops, street performers, and movie theaters. The surrounding streets are also filled with great restaurants offering a variety of cuisine from around the world.
For those interested in culture and the arts, Santa Monica is home to several museums and galleries. The most famous is the Getty Villa, which showcases ancient Greek and Roman art and artifacts. The Santa Monica Museum of Art also features a collection of contemporary art from around the world.
Overall, Santa Monica is a charming coastal city that offers something for everyone. With its beautiful beaches, trendy shops and restaurants, and cultural attractions, it's no wonder that it's such a popular destination for tourists.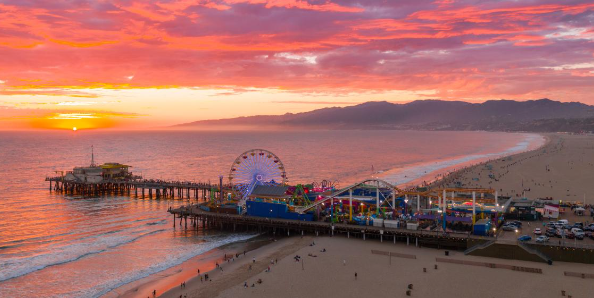 I stayed at a Marriot hotel, the Le Merigot Santa Monica. Great location for the price, only a short walk to the beach and Pier. We flew in to town and took a taxi to the hotel, $60 each way.
Things we did:
Beach Picnic via Santa Monica Picnic Co. While the experience was fun, we felt it was overpriced ($440 for 4) for what we received. A small charcuterie board with salami, cheese & crackers, and a cooler of water. The table had a polaroid so we could take pictures, but the film was bad and none of the shots came out. The picnic setter-uppers, once set, left us. We walked from the hotel, no taxi was needed.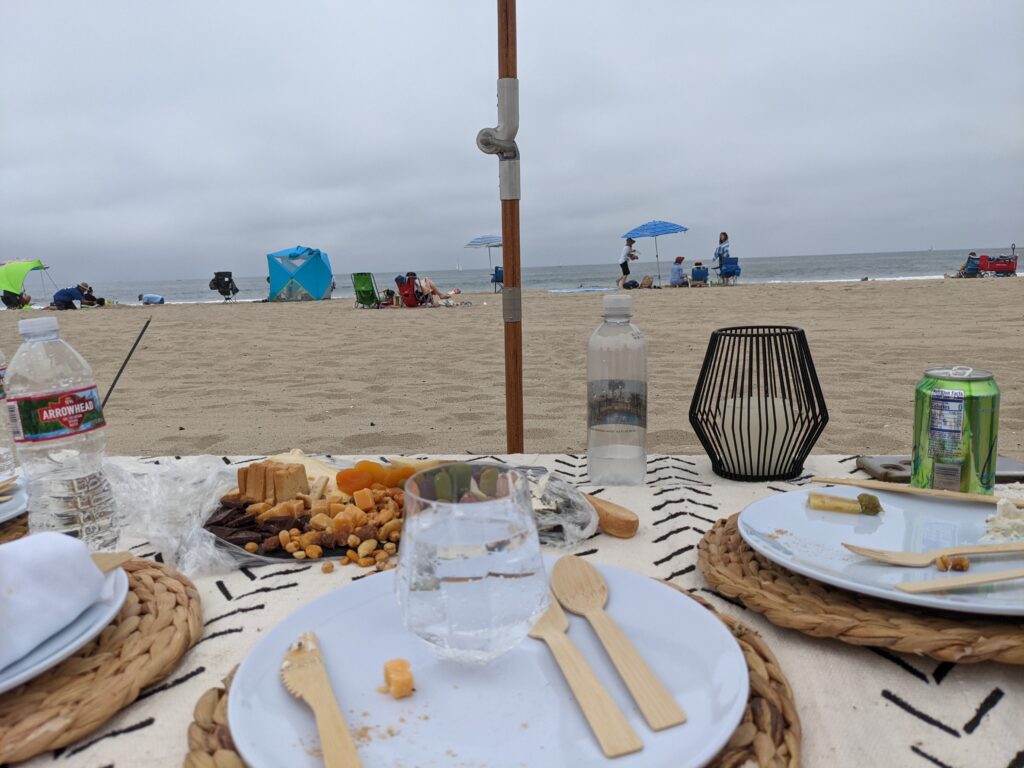 Sunset dinner cruise via City Experiences. We picked up the charter in Marina del Ray…a very long walk (3 1/2 miles) or a 10-minute taxi ride. What a great time! The sunset was (of course) amazing, the food average, but the vibe and experience = awesome-sauce!
Lastly, we took a classic car tour of Santa Monica. We drove through the hills and scoped out stars homes and iconic spots. We toured with Classic Experiences. Alex was fantastic.