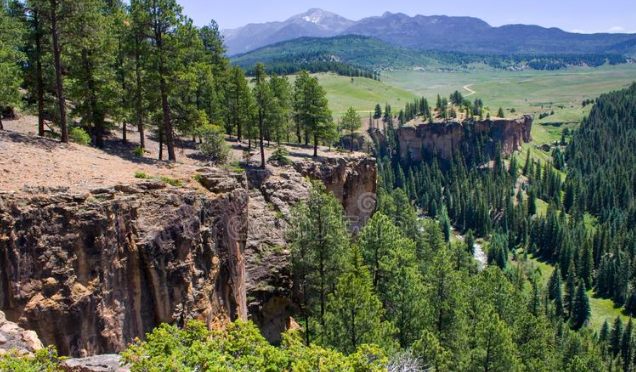 Pagosa Springs is a charming mountain town located in southwest Colorado, surrounded by the stunning San Juan Mountains. The town is known for its natural hot springs, which offer a relaxing and rejuvenating experience for visitors. Pagosa Springs also boasts a range of outdoor activities, including hiking, skiing, fishing, and hunting, making it a popular destination for nature enthusiasts. The downtown area features a variety of shops, restaurants, and galleries, showcasing the town's unique local culture. With its scenic beauty and small-town charm, Pagosa Springs offers an unforgettable experience for visitors seeking a peaceful retreat in the mountains.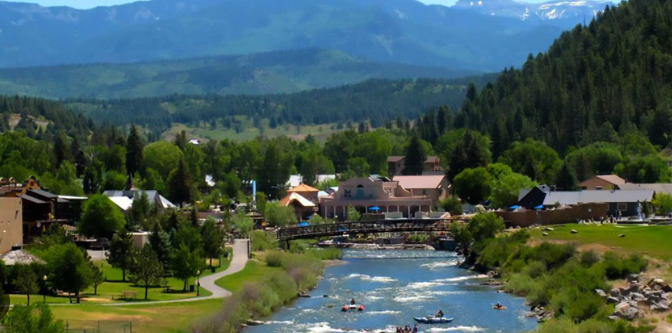 We stayed at an RCI resort for this family trip in late May. We spent five days, having driven from Dallas, TX, which took 12 hours. Our condo was three bedrooms, and there were four of us. Plenty of space!
On one day trip, we all went four-wheeling, which took us about six hours, (because one of us ran over a log and got a flat tire). Even though it was late May, we encountered snow in the higher elevation! We were unprepared for that.. it didn't even occur to me that it would snow. The aspen forest was enchanting, highly recommend it.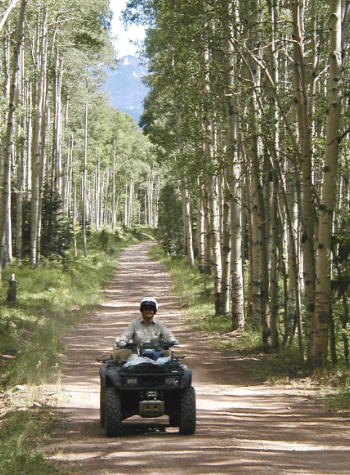 Day trip #2 was white water rafting.BRRRRR!!! Unfortunately, I hadn't read through the confirmation email thoroughly that we were supposed to have driven an hour away to "test" our water safety awareness. But I called the afternoon before and worked out for us the "test" just before the rafting commenced. So now, the morning of, we donned our scuba suits and had to pop into the water to float twenty feet and give the all-clear signal. OMG.. the water was so cold, that I think I held my breath the whole time. Then we had to spend the entire day in our very cold wet scuba suits 🙁 The river was as fast as it was cold. If you like adventure, I would also highly like to recommend it.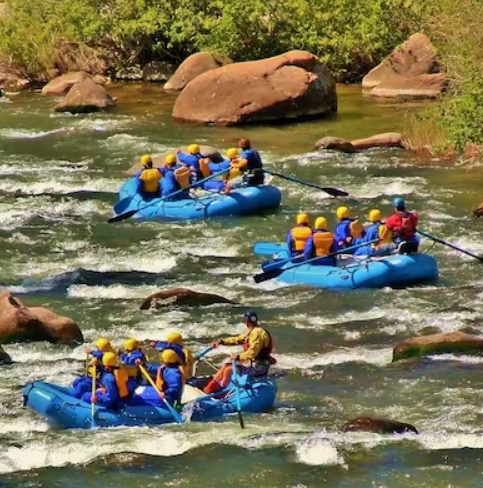 Our last excursion was to the Hot Springs Resort, which is part hotel, part springs. The hotel allows day passes to visit the springs. There are several different ones, all having different names, and temperatures. We had to stay out of the Lobsterpot which was very, very hot.