Travel insights from Jenna Buege, senior editor of The Compass

Defined by UNESCO as places with "outstanding universal value" UNESCO World Heritage sites are natural and cultural treasures around the globe. Broken down into three categories: cultural, natural and mixed, World Heritage sites include some of the world's most iconic tourist attractions.
As one might imagine, Europe, with its historical cities, impressive landscapes and cultural significance is home to a bounty of World Heritage sites — 412 to be exact. And while we don't have the resources to break them all down for you, we have chosen a handful that stand out from the pack.
Berlin Museum Island, Berlin, Germany
A collection of six world-class museums — Altes Museum, Neues Museum, Alte Nationalgalerie, Bode Museum, Pergamon Museum and James Simon Gallery —in one central location, culture and history collide on Museum Island. Situated in Berlin's bustling city center, Museum Island was declared a UNESCO World Heritage Site in 1999. In addition to housing some of the world's most culturally significant artifacts, this group of buildings is also an important representation of the evolution of museum design throughout the 20th century.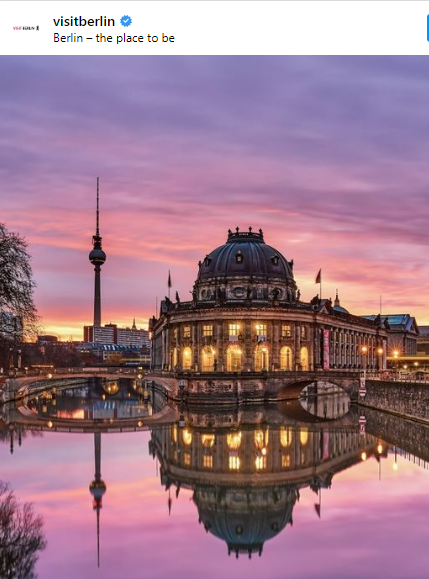 For visitors, Museum Island is a great jumping-off point for sightseeing adventures in Berlin thanks to its close proximity to many popular attractions including the Brandenburg Gate, Berlin Cathedral, Berliner Fernsehturm, Reichstag Building and the Memorial to the Murdered Jews of Europe.
Mont-Saint-Michel, France 
Fit for a fantasy novel, France's Mont-Saint-Michel is an awe-inspiring vision of granite and stone, an IRL fortress that's an island all its own. Towering atop the border of Normandy and Brittany, this mirage-like structure sits in an unlikely spot, surrounded by seemingly endless sandbanks that disappear with the changing tide.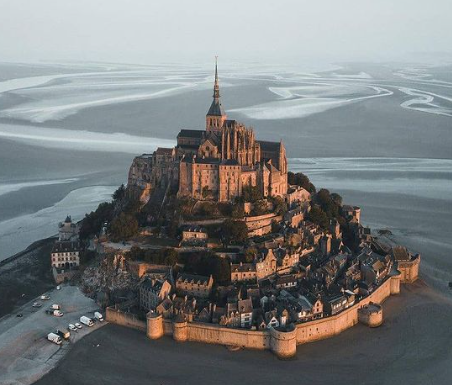 Picturesque and remote, Mont-Saint-Michel was built between the 11th and 16th centuries with its most notable feature being its Gothic-style Benedictine abbey dedicated to the Archangel St Michel. The historic property and its corresponding bay were dubbed a UNESCO World Heritage Site in 1979 and is one of France's most popular tourist destinations.
Grand-Place, Brussels, Belgium 
Opulence is the word at Grand-Place, Brussels' intricately decorated central square. As gorgeous as it is historic, the stunning architecture preserved at Grand-Place is what remains of the 15th and 17th-century businesses that set up shop in the then up-and-coming port town. Today, a quick stroll through the fabulous city center reveals a fascinating amalgam of old and new. Miniature busts and statues adorn modern shops and businesses, their facade paired with gold-plated accents and intricate stonework.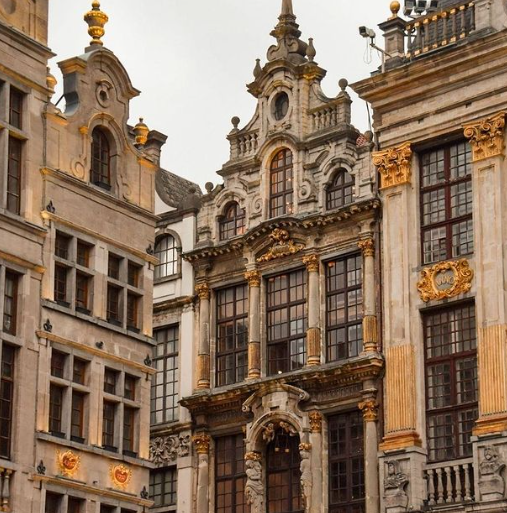 Cited as an "architectural jewel," Grand-Place gained its UNESCO World Heritage Site status in 1998. Those looking to explore this glamorous public space can do so in a variety of ways, however, a guided tour is recommended to gain the most insight into the famous square's historical impact.
Stari Most, Mostar, Bosnia & Herzegovina
For a taste of ancient life, travelers can head to the historic city of Mostar where they'll encounter Stari Most, the famed bridge for which the town was named. Featuring pre-Ottoman, eastern Ottoman, Mediterranean and Western European design elements, this historic architectural feat is a famed example of a multicultural urban settlement.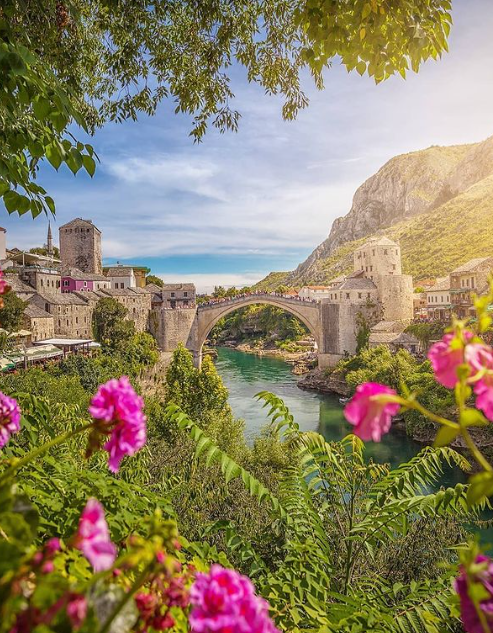 Stari Most dates to the 16th century and was named a UNESCO World Heritage Site in 2004. Interestingly, Stari Most and much of the historic old town were damaged in the 1990s during the Croat-Bosniak War. What we see today is a rebuilt version of the once-bustling city, a project headed by an international scientific committee with help from UNESCO.
Göreme National Park and the Rock Sites of Cappadocia, Central Anatolia, Turkey 
Instagram famous for its otherworldly scenery and colorful hot air balloon tours, Cappadocia, Turkey is catching the eyes of intrepid travelers looking to plan their next far-flung adventure. However, what travelers may not know is the region's incredible volcanic landscape is more than just a pretty backdrop, instead, it's a historical site worthy of protection.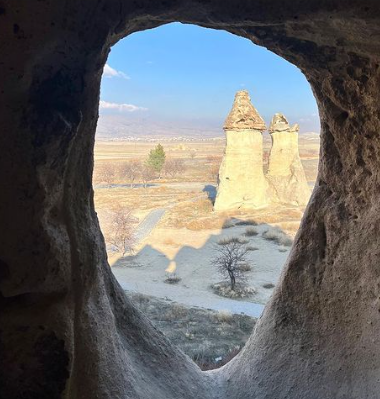 Kissing the sky in sandy shades of red, gray and yellow, Cappadocia's Göreme National Park is home to hundreds of "Fairy Chimneys", unique geological formations with an appearance nothing short of magical. A sentiment that must have been shared by early civilizations as humans have called the place home since the 4th century, creating dwellings, troglodyte villages and even subterranean cities within the area's rugged landscape. These ancient structures — and the incredible archeological findings within them — are protected by national and regional governmental administrations within Turkey and the site gained its status as a UNESCO World Heritage Site in 1985.
The Acropolis, Athens, Greece
Perched atop a towering limestone cliff in the heart of Athens, Greece's famous Acropolis sparks feelings of awe and inspiration, instantly transporting visitors to a time long, long ago. Overlooking civilization from the comfort of a lofty limestone cliff, it's easy to see why ancient people thought the acropolis, aka the "high city", to be the perfect home for their kings, gods and citadels.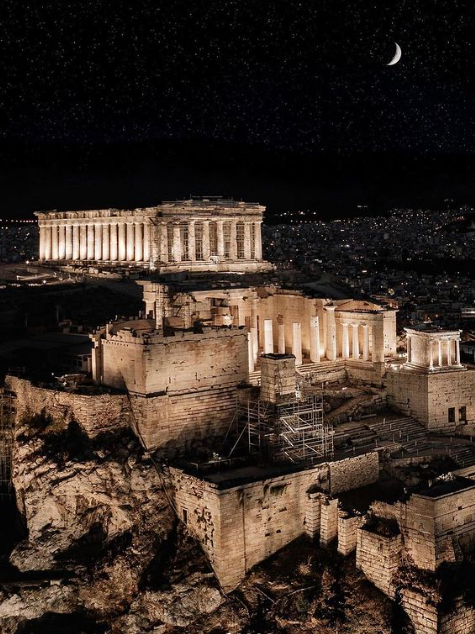 The ancient structure dates back to the Bronze Age and the Acropolis has played many roles throughout its life housing local rulers, fabulous temples, intricate statues and more. In fact, the space was deemed so sacred that it even acted as the venue for various religious festivals. As far as the Acropolis we know and love today, 460 to 430 B.C. is often cited as the golden age of the Acropolis as the structure underwent massive changes under the rule of Pericles who worked alongside a team to erect the iconic structures we know and love including the Parthenon, the Propylaea, the Temple of Athena Nike, the Erechtheion and The Statue of Athena Promachos.
The Acropolis became a UNESCO World Heritage Site in 1987 and is accessible to visitors year-round.
About the Author
Senior Editor for VAX VacationAccess and world explorer, Jenna loves writing about all things travel. When she's not busy creating content, she spends her time exploring the great outdoors, cuddling with her two black cats and researching her next big (sometimes strange) adventure.