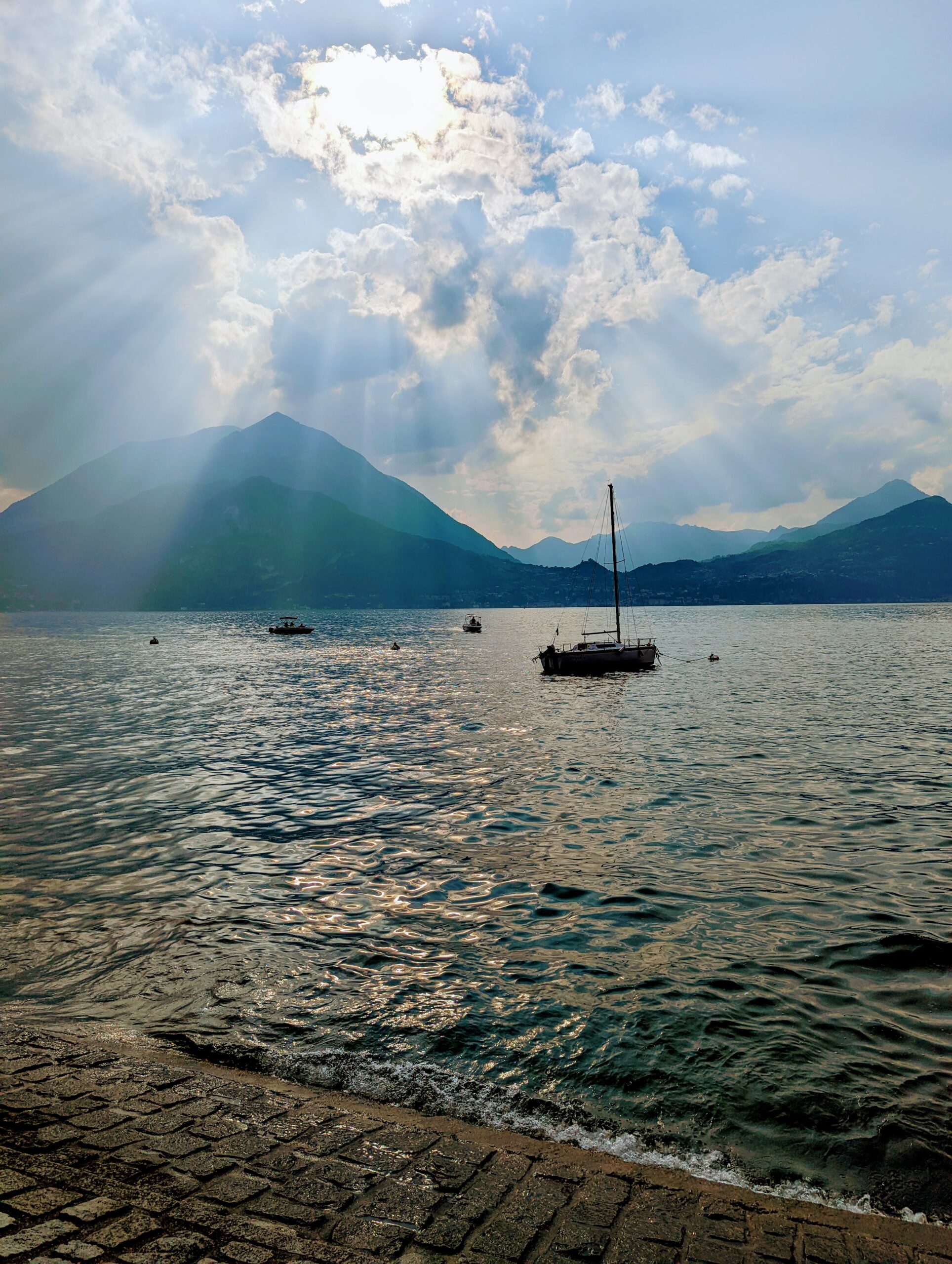 So many people have been here and written articles about the best of this and don't miss that, but everyone's tastes, price points, and desires are different
Today I'm going to tell a short story about our trip to the Como area, take from it what you want.
Our journey began driving into Como via A9/A35 toll road through the center. I have to admit, we missed the driveway the first time, as the entrance didn't look big enough to allow the car to enter and I thought there must be a larger entrance. But no, so we had to circle back and have a second go. But alas, we finally arrived parking awkwardly out front, as part of the car park was chained off and there weren't any spaces to park. After checking in, we were told that the Palace Hotel had a below-ground car park, so thank goodness. We retrieved our bags and let the bellhop take the car away.
The Hotel was okay, meaning nothing about it stood out, not the food, not the accommodations, and not the hospitality. I'd say a step up from a Quality Inn and a step below a Marriot… They had a buffet breakfast of the traditional runny scrambled eggs, hams & cheese, jellies, bread, and juices. The "bar" was a room off of the main hallway to the breakfast room, devoid of any windows, with very limited seating and operating hours. From the photos on the hotel website, I expected it to be waterfront and have a garden. No. It s across a busy street from the waterfront, and even with "lakefront" rooms, you had to look through trees and cranes (under construction) and stand on tiptoes to actually see the water. They did have an external restaurant that overlooked the sidewalk in front of the hotel across from the water, and that was also okay. The service was best here.
After checking in, unpacking, and acquainting ourselves with the hotel, we asked for restaurant recommendations, and then we were off. Most of the restaurants on the lakefront had very long waits. We did end up at the recommended Piazza Cavour and Hotel Metropole Suisse restaurant. We dined alfresco and dinner was delicious.
Como day 2. We are a party of four ranging in age from 54 – 77 yrs old. It was our ferry day, the sun was out (and hot), and we managed to make our way to the ticket line after a hearty breakfast around noon – just in time for the massive queue to form 🙁 There must've been 100 people in line waiting in line to purchase tickets for the ferry. The line was interminably slow, and we waited for 2 hours in line to get on the "fast" ferry to Varenna.
Varenna has a lovely colorful picturesque waterfront. We walked along the lakefront sidewalk to the shops and restaurants.